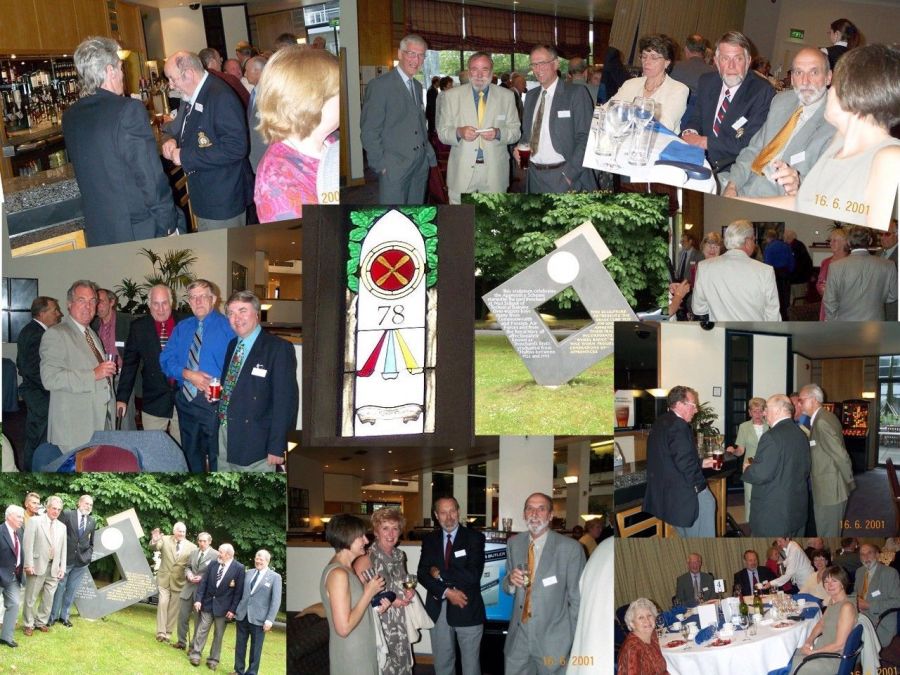 Over the years a few of the ex 78th apprentices have attended RAFHAAA Triennials and other interim gatherings. It is only in the last few years that more have appeared at these events. Consequent to this it was decided to form the Entry Association and in June 2001 our first reunion was held at the Posthouse, Milton Keynes. An inaugural AGM was held during which Dolly Dew was elected Chairman, and Tom Trender Secretary and Treasurer. On the Sunday our Entry Window Dedication took place at St Georges Church, Royal Air Force Halton. Forty-nine members attended and with their wives and partners, the total present was eighty-eight.
2002 Reunion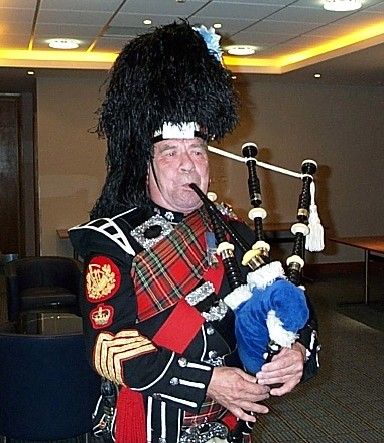 This second reunion was held at the Holiday Inn Cambridge over the weekend 22nd/23rd June. At the AGM Dolly and Tom were re-elected to their previous offices. It was also reported that our Entry website www.78thentryhaltonbrat,c,uk was up and running with thanks to Geoffrey stepson of John Kertland who carried out the major part of the necessary work. Clive Upjohn agreed to be the webmaster of the website. Nobby Clarke piped the 76 diners(41 members and 35 wives/partners) into dinner. On Sunday some of our members visited the Imperial War Museum at nearby Duxford.
2003 Reunion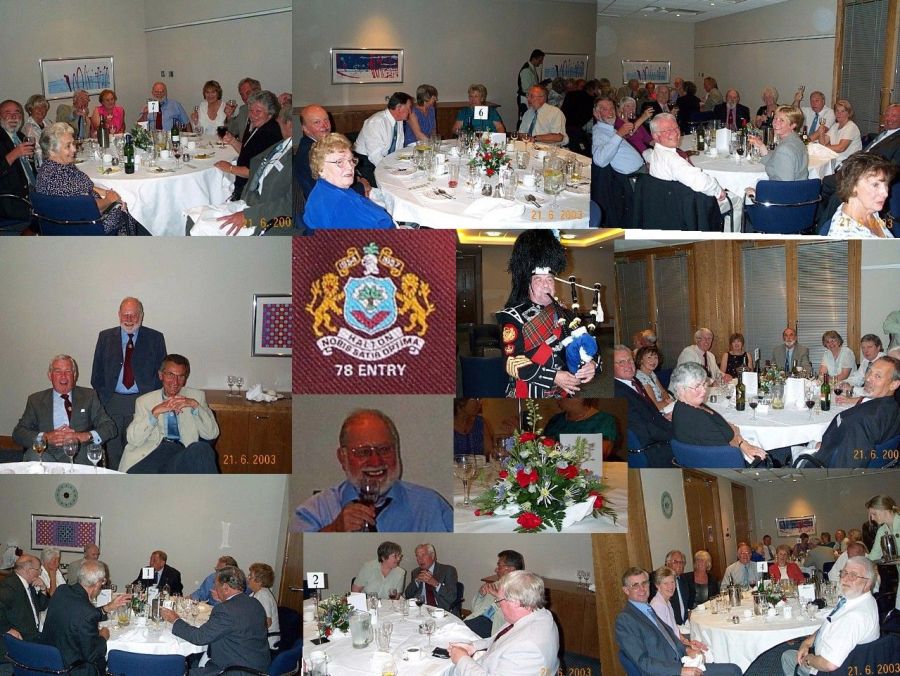 Our third reunion was held at the same venue as last year, the Posthouse Cambridge over the weekend 21st/22nd June. The diners, this year 35 members and 29 wives/partners, were once again piped to dinner by Nobby Clarke. The AGM was held on Saturday afternoon at which our new Entry banner, designed, made and donated by Fred Loxton, was on show. The newly acquired Entry tie was also on sale for the first time with the entire stock being sold out within minutes. Once again Dolly and Tom agreed to continue in their posts as Chairman and Secretary/Treasurer respectively. The 50th Anniversary reunion was discussed and the general outline agreed.
50th Anniversary Reunion 2004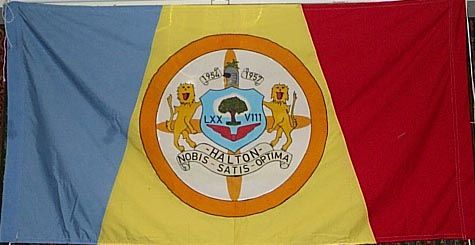 This special reunion, to mark the 50th anniversary of the formation of the 78th Entry, took place over the three days 3rd/4th/5th September with 51 members(11 for the first time) and 43 wives/partners attending, the best yet. The AGM took place on the Friday evening. As usual there was a dearth of volunteers to act as officers and Dolly, Tom and Clive agreed to carry on as our officers. A suggestion was put forward to plant a tree at National Memorial Arboretum to commemorate the Entry. The secretary will look into this matter. After the meeting the Mayor of Telford and Wrekin, Councillor John Hicks, accompanied by his wife, held an informal reception in the bar where they met and talked with members. The Mayor was presented with an Entry tie and his wife a bouquet of flowers.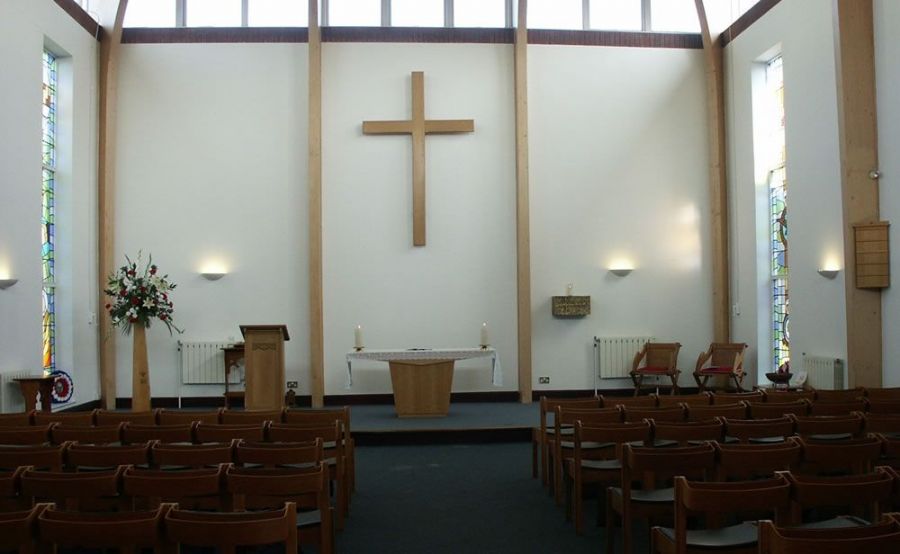 Saturday morning was spent visiting No. 1 S of TT at Royal Air Force Cosford, courtesy of the Commanding Officer Wing Commander Powell. We were shown round the airframe training workshops in groups of 10 to 15, accompanied by three trainees per group. They took us round to visit each work area where we were greeted by NCO instructors who gave us a brief run down on their specific subjects. The afternoon was free giving the majority of us the opportunity to visit the Royal Air Force Museum just a few hundred yards away, a very impressive collection of aircraft. Others visited the Ironbridge Museum whilst others were dragged around the shops. In the evening we held our 50th Anniversary Dinner once again being piped in by Nobby Clarke. After a very good meal toasts were proposed to H.M. The Queen, absent friends, the 78th Entry and the ladies.
A much more sober group assembled in the sunshine, outside the Royal Air Force Cosford Station Church, the following morning for a service of celebration, which was taken by the Padre the Reverend Ashley Marshall. Nobby piped us into church for the service, which included several well known hymns, a minutes silence in memory of those Entry members who had passed away during the last fifty years, an address by the Padre and a lesson read by Mrs. Sheila Dew. After the service some members started their journey home whilst others adjourned to the station bowling alley, courtesy of Mash Mines, for tea, coffee and loos before saying goodbyes and making for home.
2005 Reunion
A reunion was planned to be held at the Holiday Inn Brent Cross over the weekend 3rd/5th June. Unfortunately due to lack of support this event had to be cancelled.
2006 Reunion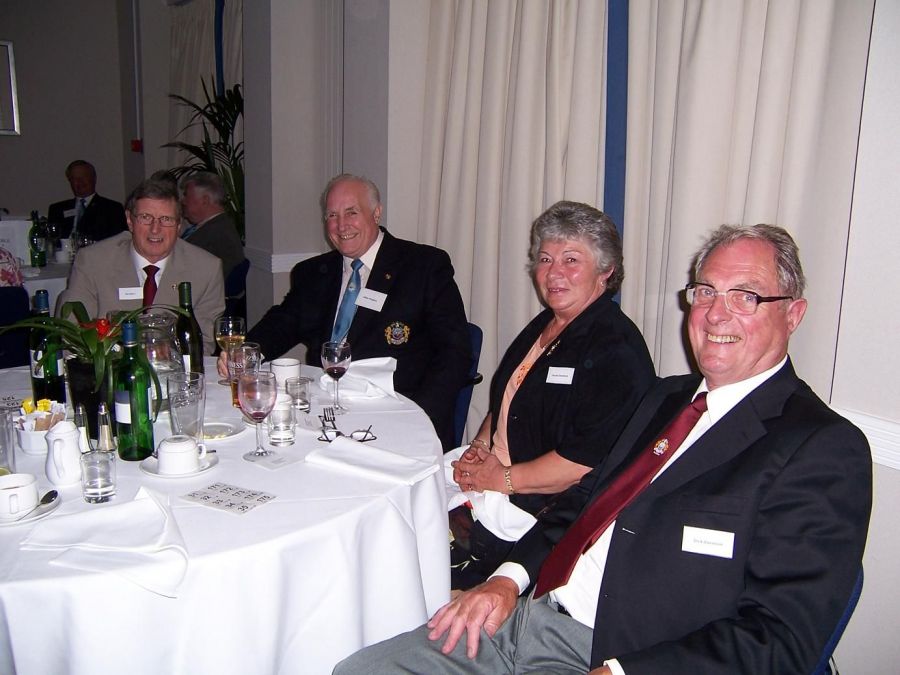 This was held at the Holiday Inn York over 14th/15th/16th September with fifty two members and wives/partners attending. At the AGM on the Friday evening both Dolly and Tom agreed to carry on in their roles as officers of the Association. It was also agreed that no subs would be collected in 2007. The 50th Anniversary of our graduation was discussed and Tom stated that he had tried to book the Holiday Inn Aston Clinton for the weekend of the RAFHAAA triennial but the hotel was already fully booked. He had therefore booked the hotel for the weekend 27th/28th/29th July as it was the closest date to our graduation.
As in past years the dinner on Saturday evening was a great success with first class food. Also as usual some members over indulged during the evening.
50th Anniversary of Graduation 2007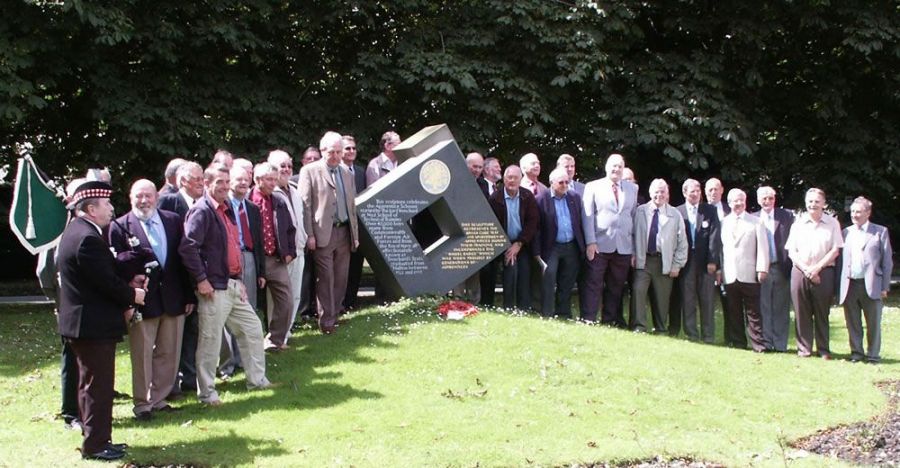 Eighty three members and wives/partners attended our reunion at the Holiday Inn Aston Clinton from 27th to 29th July. As has become the custom the AGM took place on the Friday evening. During this meeting Dolly was re-appointed Chairman and as Tom had requested to stand down as Secretary, Alan (Baz) Bailey was appointed as the new Secretary. Tom retained the office of Treasurer and Clive remained Webmaster. It was also decided to have a reunion during 2008 and after discussion Bath was decided upon.
During the day on Saturday attendees were free to do their own thing with some wandering forlorn and lost through Aylesbury. At the evening dinner we were again piped in by Dave (Nobby) Clarke in full regalia. After dinner Dolly presented each member present with a small plastic envelope containing two coins, one dated 1954 and the other 1957. Tom Trender as outgoing Secretary was presented with an oak plaque bearing the Entry number and the dates at Halton, cut into the plaque. Tom also received threeone shilling coins dated 1954 to remind him of his daily pay as a seventeen year old apprentice. Tom's wife was presented with two bottles of wine.
Sunday morning started with a conducted tour round Halton House given by Min Larkin, Secretary of RAFHAAA and brother of Rudi. Afterwards we attended a short service in St. George's Church with Nobby Clark, now in civvies, piped us in and out, Dolly gave a short address and his wife Sheila read the lesson. Afterwards sometime was spent taking photographs of us all around the Tribute. Then it was to the Henderson Mess for lunch, which these days is supplied by civilian contractors and proved to be most appetising. After lunch we visited the newly refurbished Apprentice Museum and then it was homeward bound.
2008 Reunion
This year our reunion was held at the Hilton Hotel Bath over 26th/27th/28th September and was attended by forty four members and thirty six wives/partners. At the AGM on Friday evening the Secretary reported that two of our members had died during the year, Dave Partridge and Alan Boothby. Later in the meeting it was agreed that the sum of £25 from the Associations funds would be sent to a charity of choice, nominated by the deceased's nearest relative. As usual when it came to the election of officers, no newcomers were forthcoming and Dolly, Baz and Tom continued in their posts with Clive continuing as Webmaster. It was also agreed to have a reunion in 2009 with the committee deciding the venue from the suggestions of Norwich, Paris, Edinburgh and Chester that were put forward.
Saturday was free to enjoy the delights of Bath and everyone managed to find their way back to the hotel for our dinner in the evening. As usual we were piped in by Nobby Clarke enjoyed good food and companionship followed by a few night caps before retiring.
On Sunday it was a case of final farewells and then hitting the road home after another enjoyable weekend with old friends.
2009 Reunion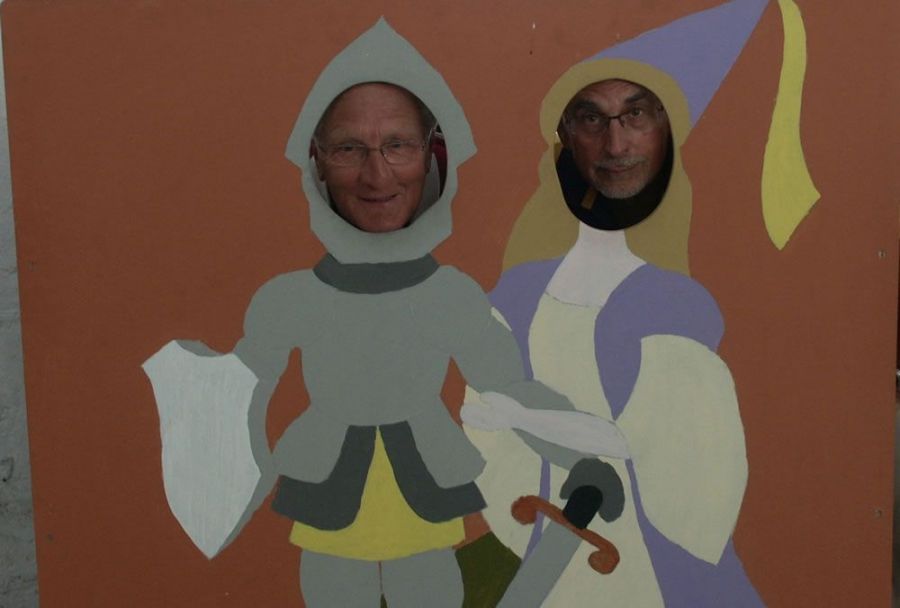 The Ramada Hotel Chester was the venue for this year's reunion held over 11th/12/13th September, which approximately eighty members and wives/partners attended. Sadly at the Friday evening AGM we remembered Baz Clake and Rob Winterbottom who had died earlier in the year. The Secretary confirmed that the Holiday Inn at Aston Clinton had been booked for next year's reunion. The dates were 24 to 26th September, which coincided with the RAFHAAA Triennial being held at Raf Halton on the Saturday. Once again the three officers were re-elected unopposed.
The beautiful City of Chester drew most people to explore its delights on a lovely fine day. No-one noticed all the lovely ladies in their finery attending the races being held in the afternoon. It was back to the hotel in the evening for our annual dinner where once again Nobby Clarke piped us in. Another fine dinner with good food and companionship ensued and much wine and beer was consumed.
A leisurely rise and breakfast before saying goodbye to our friends and starting our journey home.
2010 Reunion
The reunion was held at the Holiday Inn Weston Turville(Address changed from Aston Clinton) from 24th to 26th September with forty two members, twenty nine wives/partners and one very good friend attending. Sadly during the year we had lost our piper Dave (Nobby) Clarke and also Mike Edmunds. At the AGM on Friday it was not surprising that there were no new volunteers for any of the officer posts therefore Dolly, Baz and Tom remained in office. A discussion took place as to whether the Association should have a suitably engraved "Paver" laid at the National Memorial Arboretum. It was agreed that one should be purchased from our funds. Our Secretary would handle the arrangements. After lively discussion it was agreed to hold next year's reunion in Norwich and possibly in Winchester in 2012. Glyn Ramsden also agreed to take over as Webmaster.
Saturday allowed members to do their own thing or attend the Triennial at Halton. As evening approached everyone was back at the hotel for our annual dinner, which this year had rather a dismal start as our piper could not pipe us into the meal. The dinner went well, with good food and company. As usual we pushed up the hotel's profits well into the night.
Sunday morning saw us perhaps not bright and bushy tailed but reluctantly on our way home.
2011 Reunion
Our reunion this year was held at the Holiday Inn Ipswich Road Norwich from 23rd to 25th September. Thirty five members, twenty five wives/partners and two friends attended. During his address at the AGM Dolly announced he would step down as Chairman after this year, Baz also that he wished to stand down from next year. The Secretary passed round a photograph of our "Paver", which had a spelling mistake. The RAFHAAA confirmed that they would rectify this error. Once again Dolly, Baz and Tom were re-elected as our officers. After lively debate it was agreed that next year's reunion should take place in Lincoln and that our Secretary should find a suitable location. It was also reported that Tony Wyatt was far from well.
During Saturday Norwich suffered from our members but with a Castle, Cathedral and shops everyone had an enjoyable time. Not everyone stayed at the hotel which meant that seventy eight diners enjoyed a fine meal, wine and company. The 25% discount on bar prices made the evening even more enjoyable than usual.
Sunday morning saw us all on the way home again after a great weekend.
2012 Reunion
The weekend of 5th/6th October found our members at the Bentley Hotel, Lincoln, LN6 9NH, enjoying lovely sunny weather and being pampered by all staff we encountered in the Hotel.
(It is recommend that all entry reunion organisers consider this Hotel).
With a large free car park, swimming pool, Sauna etc, several suites to cater for meetings and private banquet dining, excellent food and attentative, friendly staff, all members were exceedingly pleased!!
We had chosen to, "Dine In" on both nights to eliminate the need to drive out and find a restaurant or Pub for dinner. This has the added bonus of enabling everyone to catch up on events during the past year, over a drink and dinner.
Saturday dawned bright and sunny again so, the city centre was visited enabling the Castle and Cathedral to be inspected.
Our visit coincided with a continental market in the city centre, offering many delights including Roast pig, Crepes, Cheeses. yummy Cakes and Breads and of course, Sausages/Meats from Germany, Italy, Holland to name a few.
Saturday evening found us in The Crystal Suite which was suitably dressed with our entry banner and other flags.  68 of us enjoyed a delightful, generously portioned, banquet where Absent Friends were also remembered and a Loyal Toast given.
Our raffle, (68 prizes-many donated by members-Thank You!!) generated £168 towards our association funds.
This continues to enable us to forward a donation to charity for every member who has accepted his very last posting.
Sadly, this past year has seen the loss of 3 members.  May they rest in peace.
Next year 2013 we have secured 40 rooms at the Holiday Inn, Aston Clinton/Aylesbury to coincide with the Tri.
2013 Reunion
We again elected to hold our reunionto coincide with the Triennial, making the Holiday Inn, Aston Clinton, Aylesbury our base for the weekend21/22 September 2013. As is our custom, we dined 'in house' on both the Friday and Saturday with a private banqueting suite allocated for the first evening. As a point of note, we continue to enjoy the presence of widows of our members at our reunions and were most pleased to have five of these ladies attend this year's event. The Friday evening concluded with a raffle, which generated £125 towards Association funds.
The visit to RAF Halton was well attended and the good weather appreciated. Lunch in the Mess was much enjoyed, bringing back distant memories with the bonus that we did not have to bring our own 'Mugs and Irons' or wash them! Marchi ng down the hill with banners aloft is always a stirring sight and the attendance at this year's Triennial is a tribute to the organisers and the Halton Apprentice Spirit.
Another enjoyable reunion.
60th Anniversary Reunion 2014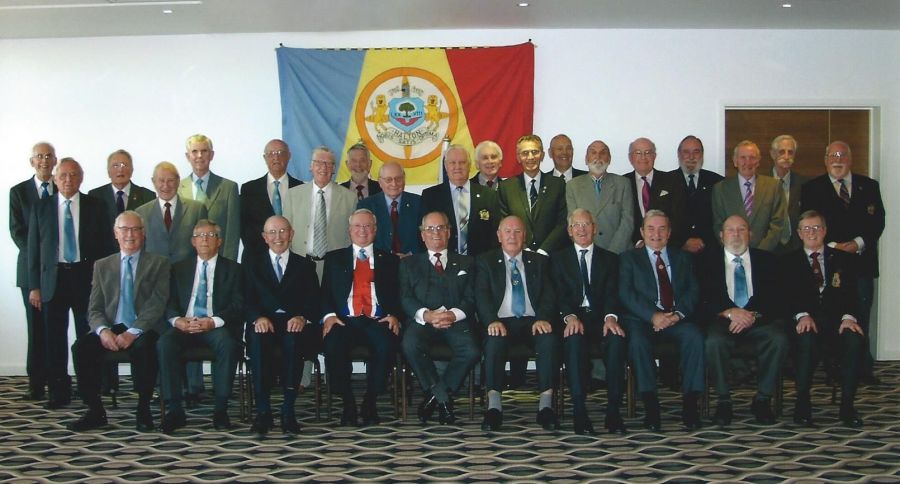 The venue for our 60th Anniversary of joining, held over the weekend 3rd  - 5th October 2015,  was the Riverlights Holiday Inn, Derby a city well worth visiting and within a reasonable distance of the National Arboretum, Alrewas. Whilst some of our members went to the Arboretum in small groups, our intention to visit en masse had to be cancelled as the annual "Ride to the wall" fell on Saturday
4th October. As this event attracts 10,000 bikers and 10,000 others, we deemed it likely to be too crowded and noisy.
With warm weather, good amenities, a hotel with excellent banqueting facilities and very attentive staff, the weekend was judged to be a great success by all 64 in attendance. Above is a group photograph showing 29 of the 30 members, suitably "Booted and spurred".
Our ladies gave much needed glamour to the occasion and the continuing attendance of those who have lost their husband is a great joy to us all.
We will be pleased to respond to any queries and are hopeful that some of the 78th Entry, unknown to us, will contact us via information on our website or the HAAA Office.
2015 Reunion
The 2015 Reunion was held at the Winchester Holiday Inn, Telegraph Way, Morn Hill, Winchester, SO21 1HZ over the weekend 9th - 10th October 2015. The quality of this hotel and the particularly attentive staff, helped greatly in our enjoyment of the weekend.
The food served at our Dining-in evening was probably the best we had experienced in our many annual get-togethers.
For the first time,, we introduced a guest speaker, who spoke on a subject close to our hearts i.e. the RAF as it is at the present. Just as expected, the speech was both humorous and informative, though probably dispelled our 'Rose tinted view' of the service, mostly held from years gone by.
The turn out for the event, including wives, partners and widows, was 64; all deemed it a success.
2016 Reunion
A successful reunion took place over the weekend 23rd/24th September. At the AGM Dolly Drew was voted in as the new chairman due to the resignation of Clive Upjohn and Brian Leighton was voted in as the secretary due to the resignation of Baz Bailey.
2017 Reunion
Another successful reunion was held at the Oxford Spires hotelin Oxford over the weekend 29th/30th September. During the AGM a formal Constitution was agreed. A copy of this may be found via the "Black header bar" on each page of the website. The following were elected as committee members:- Chaiman John Dew, Deputy Chairman Barry Forder, Honorary Secretary John Poulter, Honorary Treasurer Brian leighton and association Webmaster Glyn Ramsden.
2018 Reunion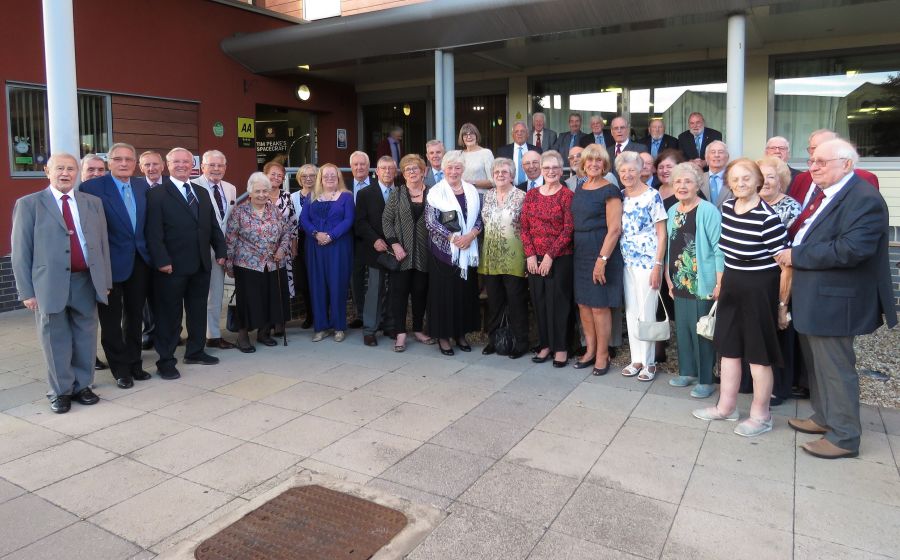 The 78th Entry Association 2018 AGM/ Reunion at the Park Inn by Radisson, Peterborough.
 At the 2017 AGM/Reunion, where a written Constitution had been adopted, and the post of Hon. Secretary had changed hands, it had been decided, by consensus vote, that the Association Annual AGM/Reunion, which had, hitherto, been managed and run singlehandedly by the incumbent Hon. Secretary, would be carried out by a professional Agency with a credible reputation for managing such events.  The reason for this was that the post of Hon. Secretary had become too demanding a task for one person to undertake, which made the likelihood of finding a volunteer to undertake the role nigh on impossible.  It was, in part, this reason that the Association reluctantly voted to adopt the written Constitution in the first place.
 Recommendations from other Associations, both ex Haltonian and other military ex-service groups revealed that 'Isle of Wight Tours', based in Sandown on the Isle of Wight, had built up a very credible reputation for providing such a service and, based on that information, IOW Tours was approached to find a suitable venue, with good transport access and located within an area bounded, notionally, by the towns of Stoke-on-Trent, Nottingham, Bath and Cambridge, as a rough guide.  This exercise resulted in IOW Tours offering The Park Inn by Radisson, Peterborough   for our Committee inspection, an inspection  which found the venue to be entirely suitable for our needs and well equipped with wet-room disabled facilities.
 Arriving at the venue, we were met by Vanessa Trow, the IOW Tours Representative whom had set up a complete Reception Desk, adjacent to the Hotel Reception, where she greeted our Members, provided all necessary organisational support and, at the request of the Hon. Secretary, set about establishing a seating plan for our Saturday Night Gala Dinner, which the Hon. Secretary had decided should be in the format of an open "U" configuration, reminiscent of the Sgts' Mess Dining-In nights, instead of the usual 'Wedding' configuration of round tables, beloved by so many hotels.  Suffice it to say, and with the help of Vanessa and the hotel staff, to overcome some minor 'hiccoughs' the whole weekend was adjudged by all to have been very successful.  The Hon. Secretary was particularly grateful as IOW Tours undertook to address any requirements or problems  relating to the accommodation, which left the Hon. Secretary to deal solely with any internal Association problems that arose.
 Based upon the Park Inn experience, the Association Membership in general, and the Hon. Secretary in particular, look forward to our 2019 AGM Reunion with happy anticipation.
2019 Reunion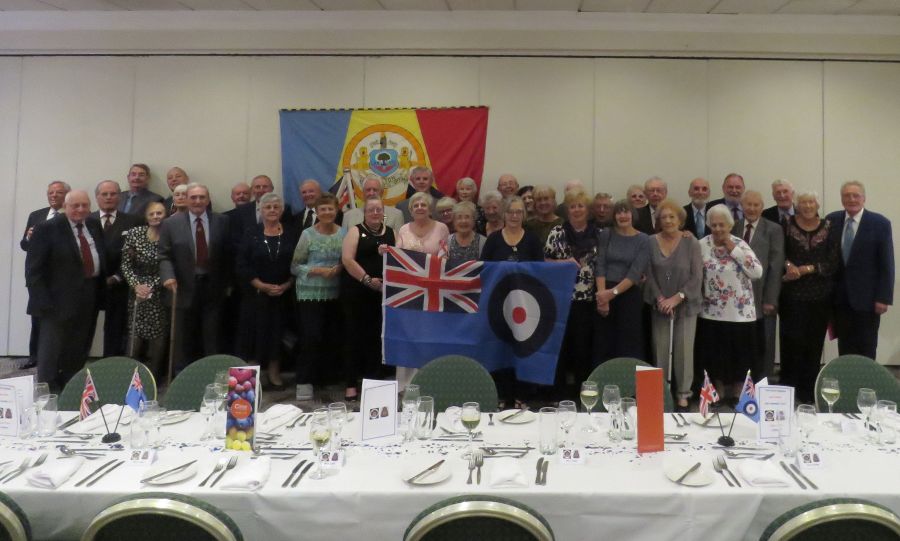 "The 2019 AGM/Reunion of the 78th Entry took place at The Citrus Hotel, Coventry, with 43 of our Association attending, and eight tending their 'Apologies for Absence', for a variety of perfectly valid reasons.
We were excellently supported and served by IOW Tours, whom had identified the Citrus Hotel Coventry as a possible venue for our Association's Eighteenth AGM/Reunion. The general consensus of the assembled participants is that we were very well served by the organiser, IOW Tours, and by the hotel, as the venue proved to be both a very comfortable and welcoming environment, with an excellent menu of impressively delivered and high quality food. The support, care and interest of our IOW Tours Representative, Gary(Joe) Fraser was a very valuable element in the whole package, which has been generally regarded to have been a worthy and memorable celebration of the 65th Anniversary of our Association's origin.
Additional to the 'in house' element of our Reunion, the hourly coach service, to and from Coventry City Centre, enabled our group to enjoy the attractions of that City without the usual problems of Parking, not to mention the potential penalties arising from driving, associated with the previous evenings alcohol consumption!
The Raffle on Saturday evening following our Gala Dinner, complete with Cheese & Biscuits and the de-rigueur Glass of Port, for the Loyal Toast, raised a total of £177.00 for the Association funds, and the hotels very generous donation of two prizes for our Raffle, not to mention the 20% discount on Bar purchases for that evening, rounded off what was generally expressed by all to have been a very enjoyable and memorable AGM/Reunion weekend.